Vault service fails to start due to system resource constraints
Description
Cibecs Private Cloud Vault service presents an error when attempting to start it manually. Using the Windows Services management console, you are presented with an error.

Windows Event Viewer System log will log the same error message with no additional information.
How to identify the problem
Using the Windows Task Manager, confirm that there are enough system resources available to start the service. The Vault requires a minimum of 2GB of available system RAM.
The recommended amount of available RAM is 4GB.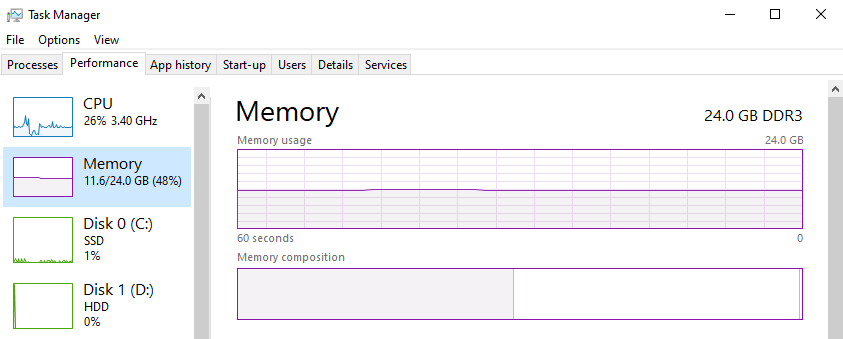 Nothing is logged out to the vault log.
What caused this problem?
RAM is a shared system resource. It may be fully consumed by 3rd party applications installed on the Operating System.
How do I resolve this problem?
Please refer to the System Requirements to make sure that there are enough system resources available for use by the Vault itself. This may require the uninstallation of 3rd party software or increasing the allocated system resources.
Check if the problem has been fixed
The Vault service will start and normal operations will resume.