Schedule the Automatic Backups
Endpoint Cloud will automatically backup the devices that use a Policy. The first backup takes place approximately 10 minutes after a device is first activated and after that, the backups run to a regular schedule.
You can set the schedule in the Backup & Restore settings for a Policy.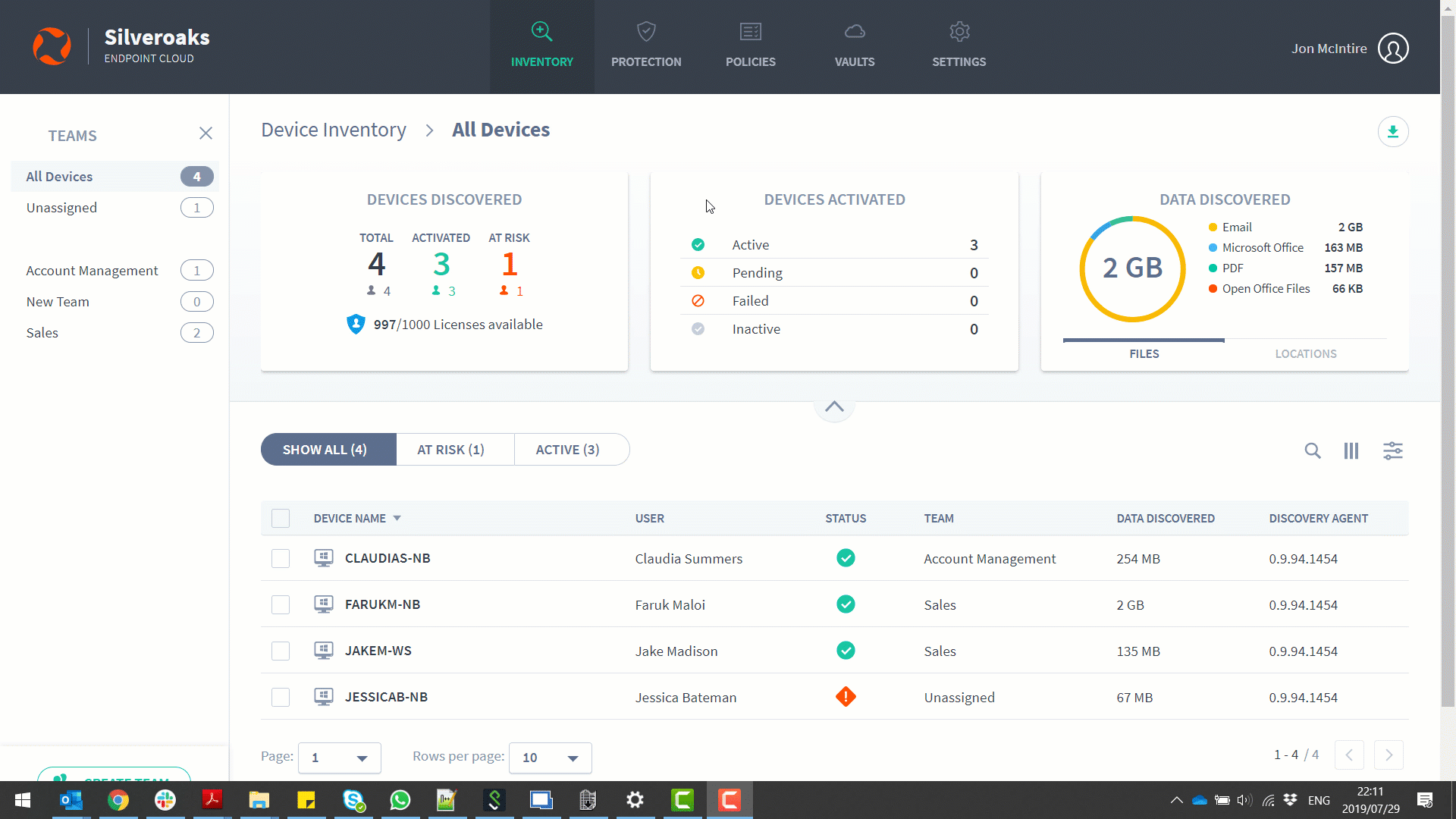 Set the Schedule for Automatic Backups
Display the Policy Editor for the Policy that you want to change (click Policies and then click on the Policy).

Note

The Policy Editor is displayed automatically when you create a new Policy.

Click the Backup & Restore tab.
Use the Run device backups every option to choose how often the automatic backups will take place. You can choose:

1 hour
2 Hours
4 Hours
8 Hours

Click Save or Save and Close to confirm.
 Example:
Let's say you have a 'Finance' policy and you have set it to backup every 2 hours. You also have a 'Finance' team and you have assigned the 'Finance' policy to the team.
The devices in the Finance team will have their data backed up automatically every 2 hours (as that is the schedule defined in the policy used by their team).
For devices in other teams, the backup schedule could be different, as their teams may use a different policy that is set to backup at a different time, such as every 8 hours.