Invite and Activate Workgroup Devices
To invite users with devices that are not joined to the company domain, you can use Endpoint Cloud. This can be especially useful if your company has a BYOD (bring your own device) policy.
Follow the steps below to invite and activate workgroup devices on Endpoint Cloud:
Step 1: Invite and activate users with workgroup devices
Log in to Endpoint Cloud as an administrator and go to the Inventory page.
Invite users to Endpoint Cloud.
Method 1: If your Endpoint Cloud has not discovered any devices yet, click on the Invite Users button to start inviting specific users to your Endpoint Cloud.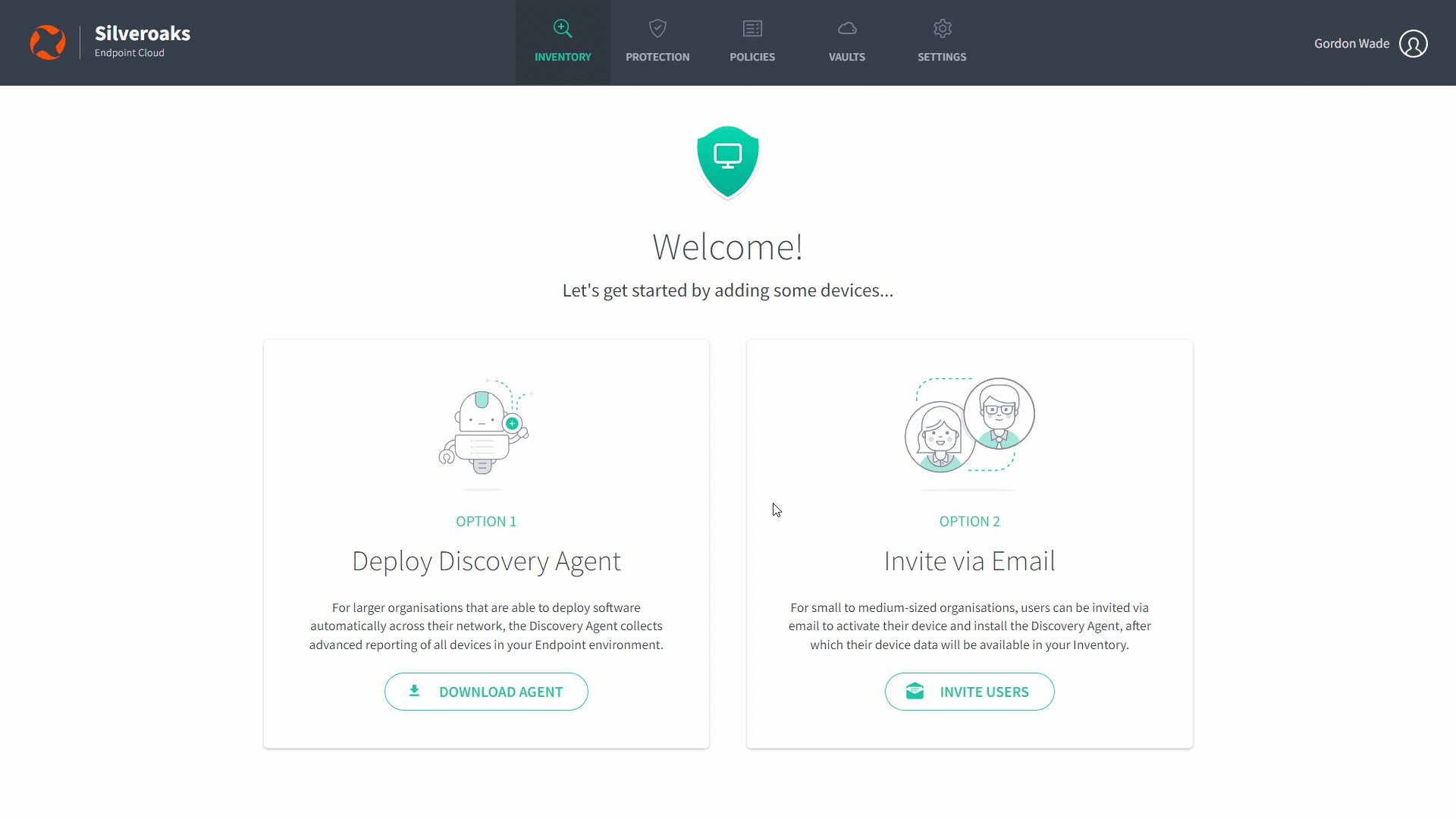 Method 2: If your Endpoint Cloud has discovered devices previously, click on the invite icon at the top right, under the administrator name, to open the email invitation window.

Step 2: Download the Discovery Agent from the invitation email
The user needs to look for the invitation email from Cibecs Endpoint Cloud and click on the download button under "Step 1" to download the Discovery Agent installation file.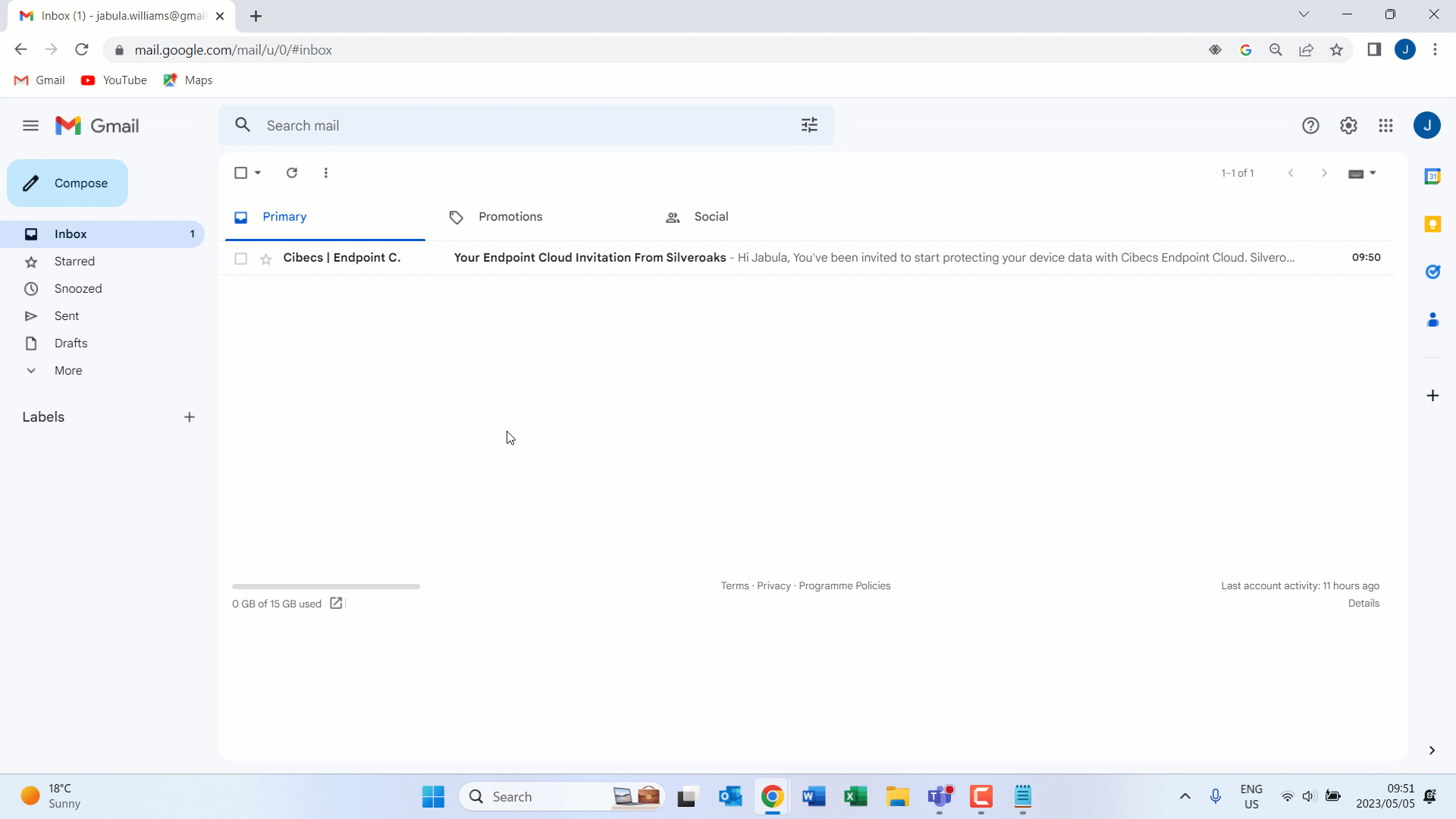 Step 3: Install the Discovery Agent
The user needs to install the Discovery Agent by double-clicking on the .EXE file.
Under "Select Installation Type", select Accept your Invitation.
Enter the One Tim Pin (OTP) code that can be found under Step 3 in the invitation email that was sent to the user. (Use the Paste Code button as seen below)
The user has the option to confirm or update their personal information.
Finish the installation so that the device can be discovered on Endpoint Cloud.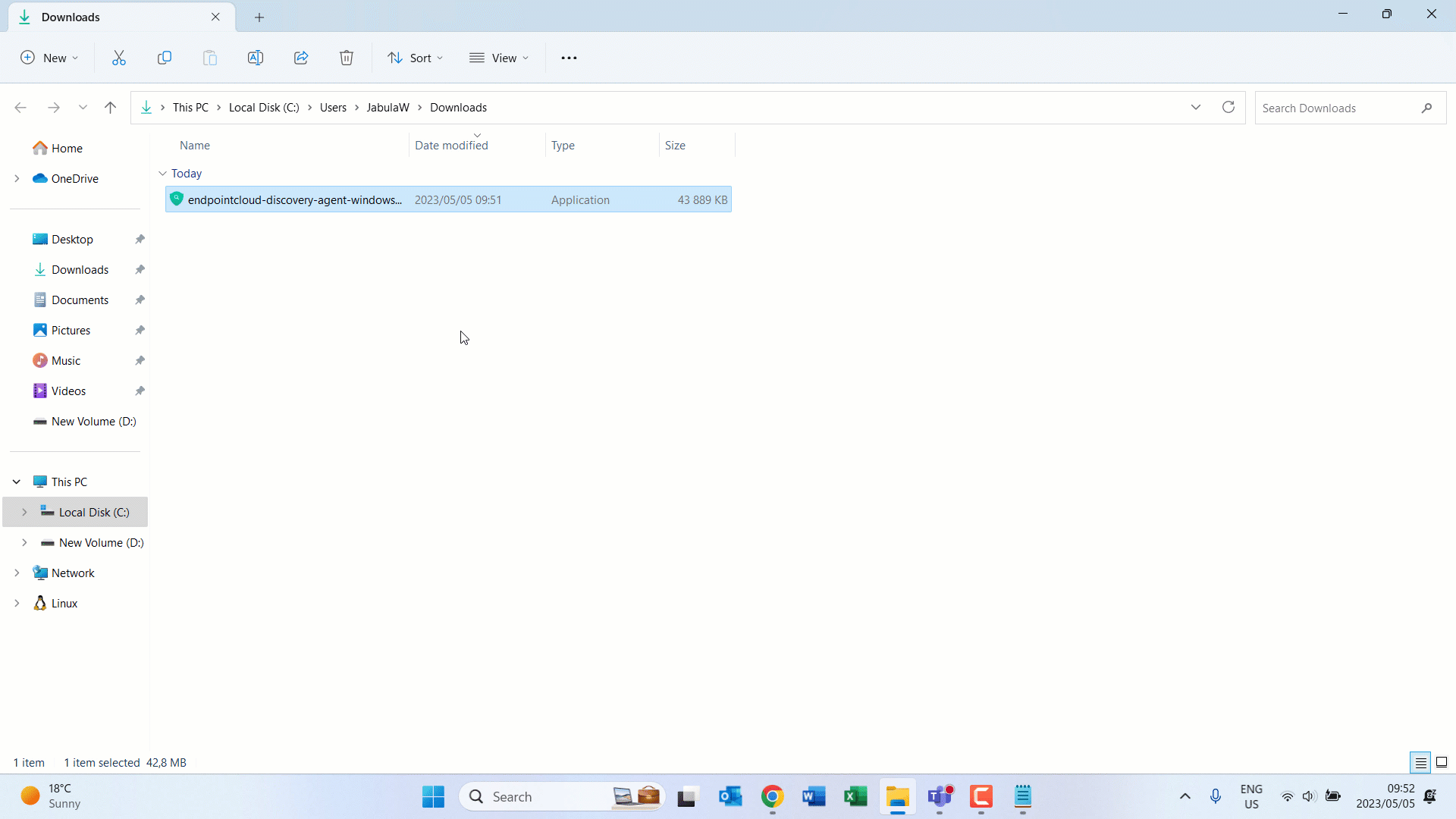 When the package is installed, the Discovery Agent will perform a device and data inventory. It will then securely upload the information to Endpoint Cloud.
Prerequisites
The device needs to have Internet access (as the Discovery Agent needs to connect to Endpoint Cloud).
The device must use a Windows operating system, Windows 7 or later. (A Mac version is coming soon).
Firewalls and proxy servers should allow the connection. You may need to whitelist endpointcloud.com and the full path to your Endpoint Cloud tenant. Example: https://silveroaks.endpointcloud.com (where silveroaks is replaced by your organization name).
Step 4: Activate the Workgroup Device
Create a new team and assign a policy and vault to the team.
Assign the device to the appropriate team.
Activate the device from the context menu
The device will go into a pending state until the user approves the device for activation.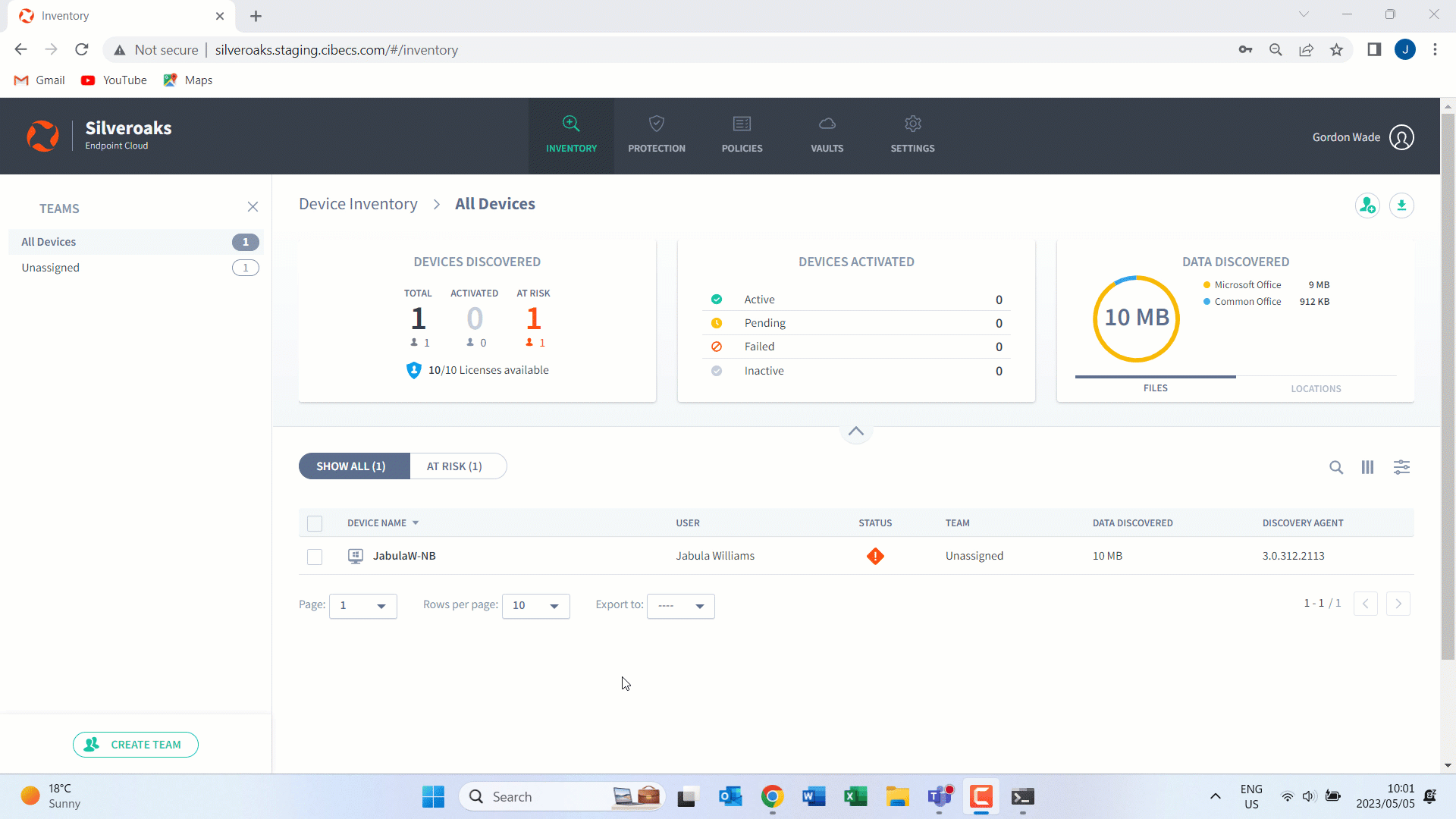 Step 5: User Approve Device
Finally, the user will receive an email to request the approval of the device.
The user will need to click on the approval button in order to finalize the activation of the device
The device will change from a pending approval state to an active state on Endpoint Cloud.