Data Loss Prevention - Overview
Endpoint Cloud has many Data Loss Prevention (DLP) features that are designed to protect your business data if one of your devices goes missing or is stolen.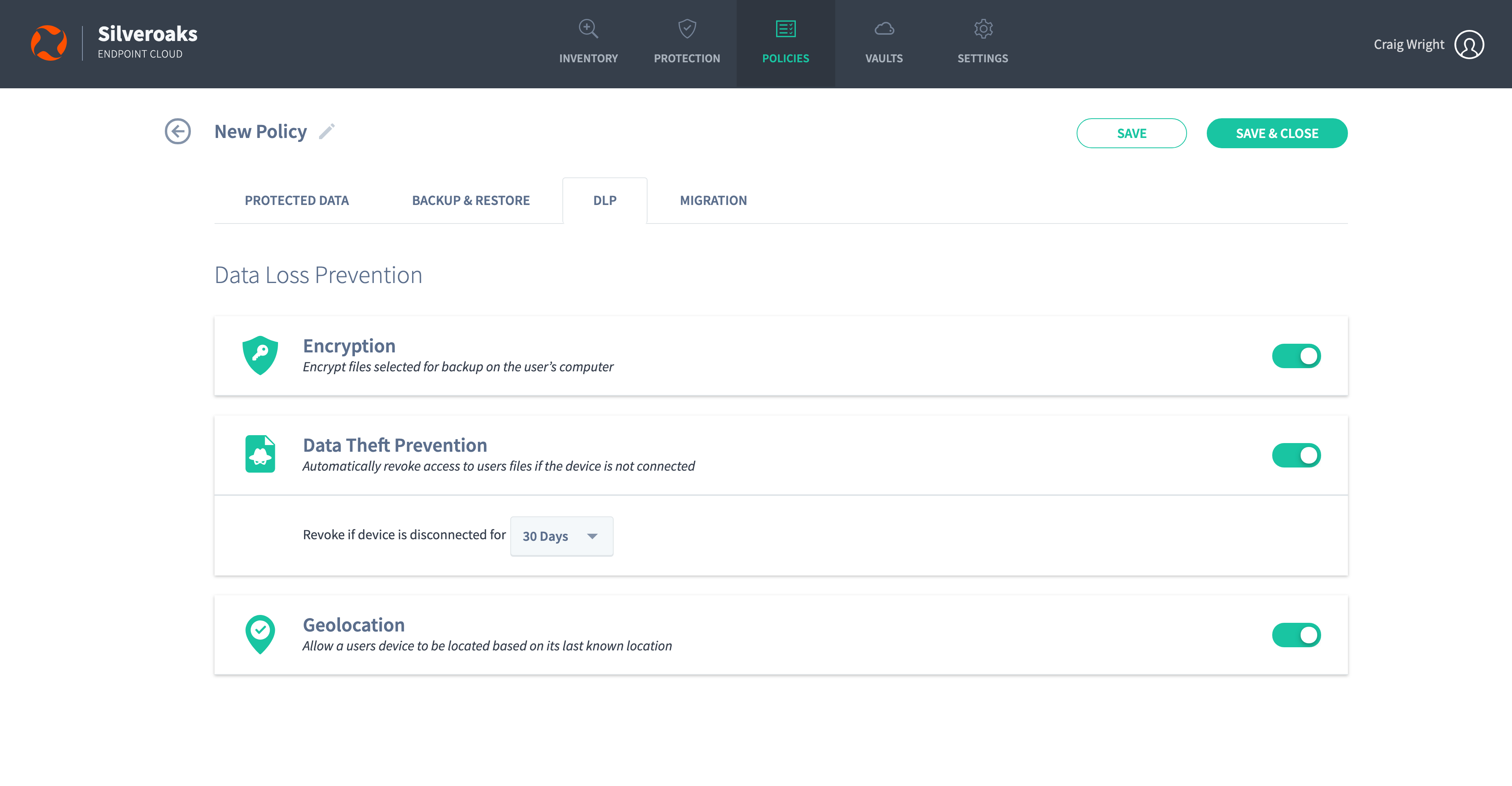 The DLP features allow you to:
You can enable or disable the DLP features for each Policy (see Enable Data Loss Prevention Features).
If one of your devices is missing or has been stolen, see If a Device is Lost or Stolen.