Activate Your Account
If you are going to use Endpoint Cloud, you should receive an email inviting you to activate your account.
If you do not receive the email, check your junk and spam folders. If you still cannot find the email, contact Cibecs customer support.
When you have the email, click Activate Account. Your browser opens the activation web page.  The first time you access Endpoint Cloud, you need to enter a password and then re-enter it to confirm. Click Activate to log in.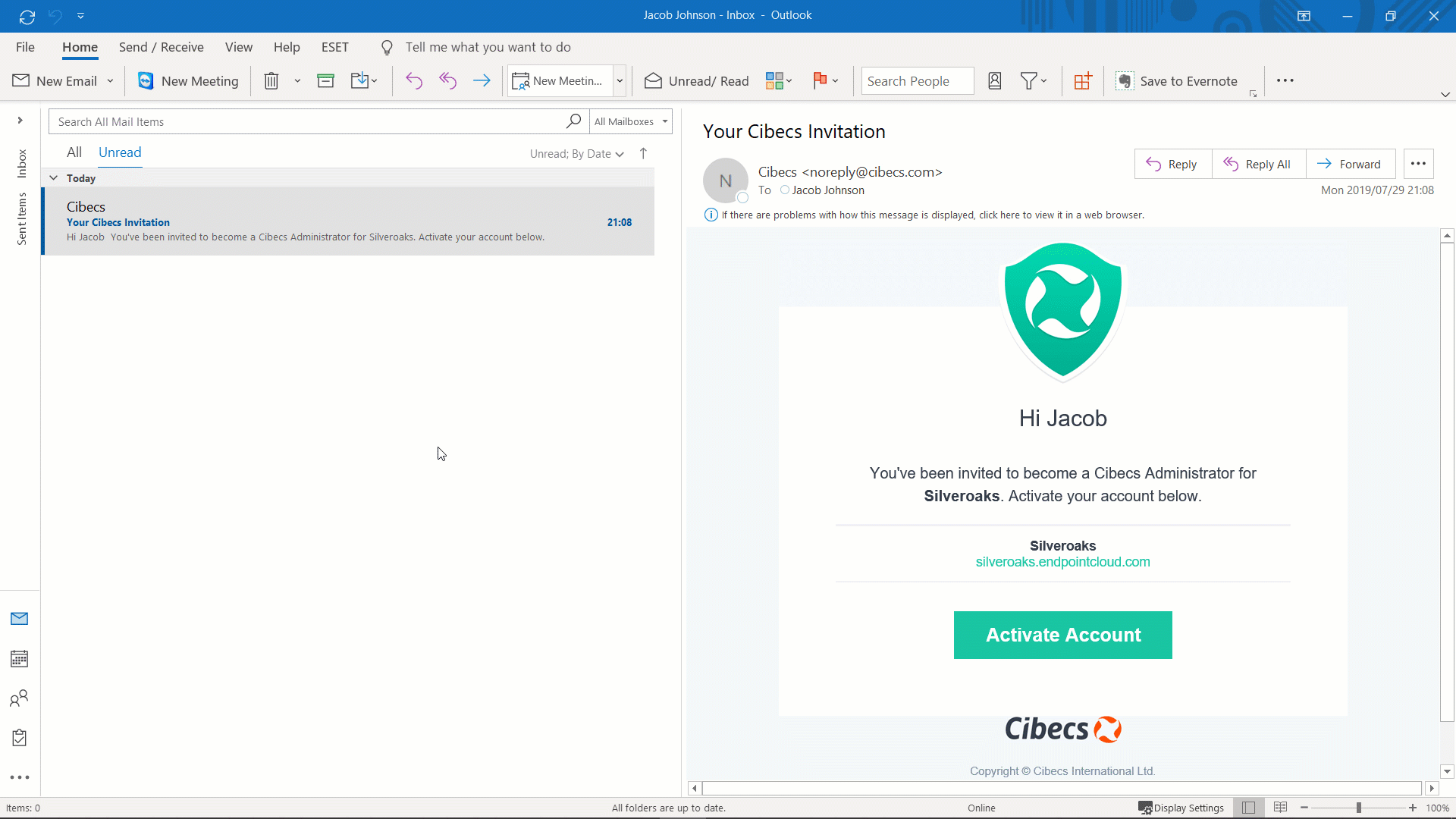 Important
It is critical that you keep this password safe, as it cannot be reset. We recommend that you use a secure password management system to store the password.
Invite a second Security Officer to ensure the responsibility is shared.
If you are the first administrator to log in, you will be assigned the Security Officer role automatically. (This can be changed later if needed).

If another user has logged in, you may be assigned an Administrator role or a Security Officer role. The Administrator role has access to fewer features than the Security Officer role.
Information
The Security Officer role is the highest ranking role, and it allows you to download and register a vault and access encrypted data. To find out more, see Security Officer Role.